Our HDH Dietitian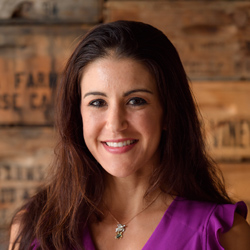 Miriam
Wellness Dietitian
I believe that the body has profound wisdom and if we learn how to tune in, we can obtain a nourishing and respectful relationship with food and movement. I whole‐heartedly believe this is the key to optimum health. I often say "biology always wins, so stop fighting against it."
The TritonEats Bloggers
TritonEats is dedicated to providing UC San Diego students with access to information regarding recipes and nutrition and where to find them on campus. Our focus is students with special dietary restrictions such as vegetarian, vegan, gluten-free, halal, allergies, and more! We aim to ensure that HDH promotes healthy changes on campus by providing a voice for the students.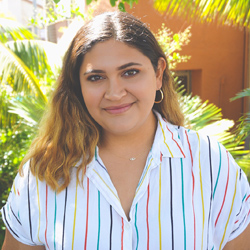 Michelle
TritonEats Blogger
Michelle is a fourth-year Sixth College student majoring in Communication with a minor in Sociology. She is interested in health and wellness because she believes that a nutritious, wholesome diet is a form of self-care that ensures she is working to be the best and happiest version of herself. She got involved with HDH and Triton Eats because she wanted to make her fellow students aware of all the healthy and vibrant dining options on campus. Michelle wants students to know that they can eat and be healthy even while they work hard to manage classes, work, and personal life.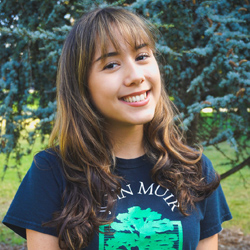 Savannah
TritonEats Blogger
Savannah is a fourth year Public Policy major who is invested in having quality vegan options on campus. She decided to get involved so she could share the vast array of options on campus with the student body! She wants students to know that it is possible to have a balanced diet while still honoring their individual dietary restrictions, cultures, and beliefs on this campus. "I believe that health is absolutely necessary for leading a balanced, meaningful life."